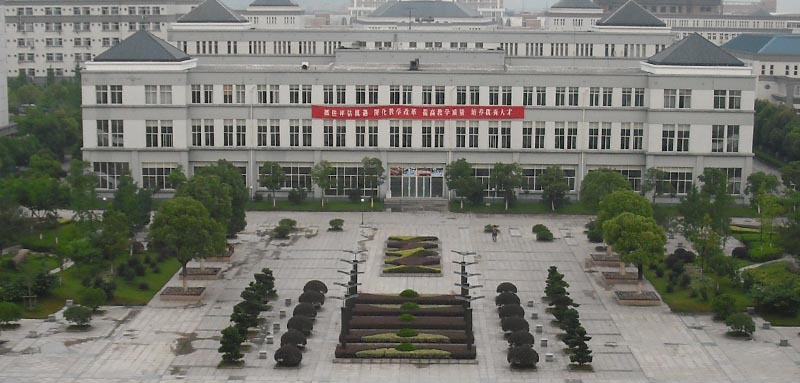 INTRODUCTION
Zhejiang University is a national university in China. Founded in 1897, Zhejiang University is one of China's oldest institutions of higher education. It is a member of the C9 League and Yangtze Delta Universities Alliance. Zhejiang University also known as Chekiang University. Zhejiang University is located in the city of Hangzhou, Zhejiang Province, southwest of Shanghai. Zhejiang University Library collection contains about 7 million volumes, making it one of the largest academic libraries in the country.
History
In 1897, Lin Qi the mayor of Hangzhou, established "Qiushi Academy". Lin studied the western higher education system and applied it to Qiushi Academy, which would become one of the earliest new schools in modern China history. 1902, Qiushi Academy was renamed as Zhejiang Academy. 1903, its name was changed to Zhejiang Advanced College. The "Yuying Academy" was also one of the Zhejiang University's early roots. Yuying Academy was established in 1902 with its original name "Yuying Xuetang" later "Yuying Yishu" and then the academy. 1911, Yuying Academy was modified to Zhijiang Xutang, and moved to the Qinwang Hill outside of Hangzhou.

1912, the Zhejiang Medical School was established, later it developed to the Zhejiang Provincial Medical College. This college became the medical college of Zhejiang University. 1927, some schools and colleges were merged into the Qiushi Academy. Then the name of the enlarged school was changed into National Third Sun Yat-sen University, for memorial of Sun Yat-sen. April 1, 1928, it was called "Chekiang University" (Zhejiang University), in the same year, "National" was added and it became "National Chekiang University. 1937, the Second Sino-Japanese War broke out. Due to the attack from Japanese army, the university had to move out of Hangzhou to Guizhou until 1946, after the war ended. During this period, the National Chekiang University was praised as one of the Four most Prominent Universities in the Republic China. Zhejiang University was split up into a number of single-discipline colleges during the 1952 readjustment of China's Tertiary Education System. Its schools of arts and sciences either went to former Hangzhou University or jointed with Fudan University. Its medical and pharmaceutical schools formed Zhejiang Medical University. Its agricultural and horticultural schools went to establish Zhejiang Agricultural University. n 1998, with the approval of the State Council, the new Zhejiang University was established as a combination of four major universities that had grown up in Hangzhou over the previous half-century, namely Zhejiang University, Hangzhou University, Zhejiang Agricultural University and Zhejiang Medical University.
Academic
Zhejiang University is a comprehensive research university with distinctive features and a national as well as international impact. Research at Zhejiang University spans 12 academic disciplines, covering philosophy, economics, law, education, literature, history, art, science, engineering, agriculture, medicine and management. With 7 faculties and 37 colleges/schools, Zhejiang University has 14 primary and 21 secondary national leading academic disciplines. Zhejiang University have five campuses namely Zijin'gang Campus, Yuquan Campus, Xixi Campus, Huajiachi Campus and Zhijiang campus, Zhejiang University. With five campuses encompasses an area of 4,503,741 square meters with school buildings covering 2,072,303 square meters of floor space. Zijin'gang Campus is the new and the biggest campus University headquarters situated in this campus, campus of medical school located in the northwest of Hangzho. At present, there are a total of more than 44,000 full-time students enrolled at Zhejiang University, including approximately 13,950 graduate students, 8700 Ph.D candidates, and 23,500 undergraduates. In addition, there are about 2,700 international students currently attending Zhejiang University. Zhejiang University has six affiliated hospitals.
Afiliated Hospitals
The First Affiliated Hospital
The Second Affiliated Hospital Sir Run Run Shaw Hospital The Women's Hospital
The Children's Hospital
Zhejiang Stomatology Hospital
Accommodation
The Foreign Experts and Overseas Students Service Center of Zhejiang University is responsible for providing services such as accommodation, food and drink, management of the classrooms within the building of the International College etc. The main office of the Foreign Experts and Overseas Students Service Center is located on the 4th floor of International College Building on Yuquan Campus. There are three international Student dining halls respectively located in the International College Building on Yuquan Campus, Overseas Student Dormitory Building at the main gate of Yuquan Campus and Overseas Student Dormitory Building on Hua-jia-chi Campus.
Registration Fee: RMB 400
Tuition Fee: 42, 800 RMB/Year
Accommodation Fee:6,000 RMB/Year (Double Room)
Residence Permit: 400 RMB/Year
Health Examination: 400 RMB/Year