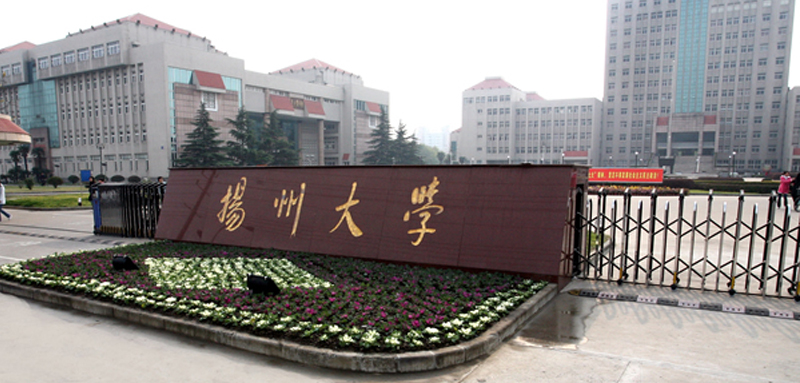 INTRODUCTION
Yangzhou University is a university in Jiangsu Province, China. Yangzhou University (YZU) is a key comprehensive university in Jiangsu Province. As one of the largest universities in the most economically vigorous area in China, YZU has been striving to provide quality education to its students ever since 1902. It grew out of a merger in 1992 of six existing colleges. Today YZU offers 107 undergraduate programs, 230 master's programs, 60 doctoral programs in 27 schools. More than 34,700 undergraduates and over 8,400 graduates are studying full-time on its 8 campuses. In addition to that, there are around 11,000 adult students studying part-time in its continuing education programs. Yangzhou University is one of the qualified universities in China to enroll international students in the English-taught undergraduate program of medicine. From 2006, the College started to offer the five-year undergraduate program in clinical medicine (MBBS) to international students.
The medical college has 7 faculties - Department of clinical medicine I, department of clinical medicine II, obstetrics gynecology and reproductive medicine, clinical discipline of Chinese and western integrative medicine, obstetrics gynecology and reproductive medicine, nursing school, department of pharmacy and department of basic medicine. The experimental center for basic medicine teaching of medical college is the experimental teaching demonstration center of Jiangsu province. The experimental center for clinic medicine is the experimental center constructed by both central and local governments. The college also has a compositive experimental center for pharmacy teaching. Now the college has 9 affiliated hospitals including Subei People's Hospital of Jiangsu Province, Yangzhou First People's Hospital, etc. and more than 30 teaching and training hospitals. The programs and research include humanity, science, business, engineering, architecture, computer, medicine, art, music, agriculture, animal husbandry, etc. Around 2,000 faculty members work on campus, including around 1000 professors and associate professors. 97 faculty members are entitled to State Fund for Specialists, 29 are entitled as Outstanding Contribution-making Young Experts by the government.
At undergraduate level, the university has over 16,000 adult students in its continued education programs. Undergraduate programs are also available for students from Hong Kong, Macao and Taiwan. At the graduate level, around 3800 graduate students are studying in 21 doctoral and 122 master's programs, in which around 748 faculties are involved as doctoral and master's program supervisors. YZU has one national key laboratory, 14 ministerial and provincial key laboratories, and 37 teaching laboratory centers. YZU has seven libraries with 3.25 million volumes of books and journals. The libraries have a collection of rare Chinese classics. The university has its own Yangzhou University Journal (Humanities and Social Sciences Edition, Natural Science Edition and Higher Education Research Edition), Jiangsu Agricultural Research, Jiangsu Clinical Medicine Journal and Yangzhou University Cuisine Journal. YZU closely combines industry, teaching and research. There are over 900 research projects underway at the university, including 65 national projects listed in 863 Hi-tech Projects, 973 High-tech Projects and National Priority Projects for the Ninth Five-Year Plan, and 144 provincial- or ministerial-level research projects. More than 260 research accomplishments have received awards at provincial or national level.
projects. More than 260 research accomplishments have received awards at provincial or national level. YZU has established ties with institutions of higher education in 10 countries. More than 100 foreign language teachers and experts and over 2500 foreign scholars have taught, delivered lectures or participated in academic exchange programs over the past few years. Over 700 faculty members have been sent abroad for academic visits, advanced studies, research cooperation or attendance at international academic conferences. Besides the exchanges at the faculty and researchers level, exchanges at the student level are developing. The number of international students in Yangzhou University is on the rise as is the number of Chinese students learning English.