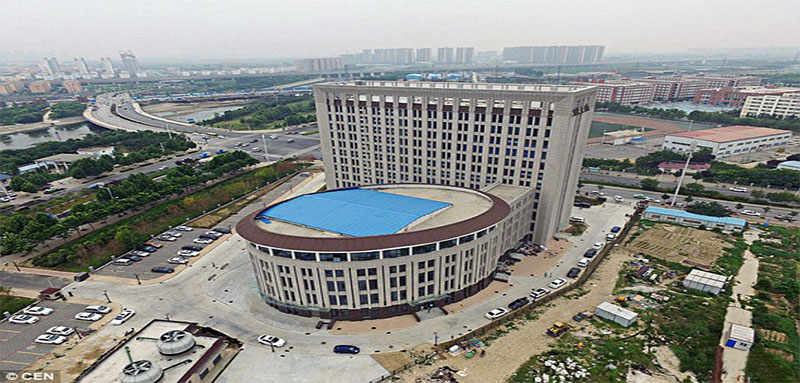 School Introduction
Hebei Medical University, located in Shijiazhuang, Hebei Province, North China Plain, was established in 1894, basically founded from the London Hospital by the British people in 1879. In 1881, it offered the medical school to cultivate the medical talents. It is one of the oldest universities in China. It consists of the original Hebei Medical College, Hebei Provincial College of Traditional Medicine and Shijiazhuang Advanced Medical College.
Currently, Hebei Medical University has become a comprehensive medical university composed of western medicine, traditional medicine, pharmacy and other subjects. There are 14 majors of undergraduate, 2 majors of joint undergraduate and postgraduate, 56 majors of postgraduate, 16 majors of doctorate, and four main subjects have been built for post-doctorate research mobiles, including Biology, Basic Medicine, Clinic Medicine and Integration of Traditional Chinese Medicine & Western Medicine. And the last one is the national-level subject.
The current enrollment is about 20,000. There are 9781 full-time students in school, 6728 adult students, and nearly 50 foreign students from South Korea and Japan and so on. Now it has been qualified to enroll students from Taiwan, Hong Kong and Macao.
At present, Hebei Medical University is turning on a new look and making great efforts to establish a superior comprehensive medical university with local characteristics to meet the needs of socialist construction.
Accommodation
Heibei Medical University has three campuses: the Main Campus, the East Campus and the West Campus. Apartment for International Students is in the Main Campus, the accommodation?s price is approximately 40-45 RMB/Day. -Dormitories are abundant. All students living in the campus can guranteed. It is not necessary to book in advance.
-To rent off the campus is almostly not allowed. Apply for school if your are under special circumstance. -24 hours check-in service and reception service. -A week moving in before registration is allowed. -Registration should be done after checked in. -Payment methods for tuition fee and other fees: Cash, International Remittance.
ACCOUNT INFORMATION:
BENEFICIARY: Hebei Medical University A/C BANK: CHINA CONSTRUCTION BANK HEAD OFFICE SWIFT CODE: PCBCCNBJ A/C NO: INTERMEDIARY BANK: CHINA CONSTRUCTION BANK CORP. NEW YORK BRANCH A/C NO.900000010001 SWIFT: PCBCUS33
The Main Campus
The Main Campus is in No.361 Zhongshan Road East, downtown of the city. The traffic condition is so convenient. The campus is only 500m from the bank, 700m from the post office and 1000m from the supermarket. There is a clinic for the student in it. An