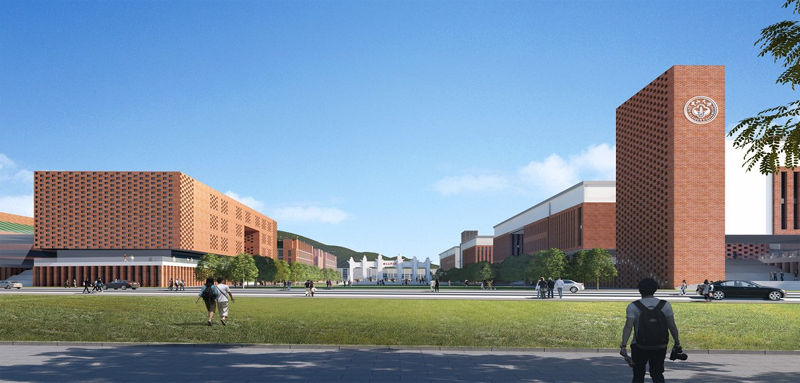 SUN YAT-SEN UNIVERSITY
Sun Yat-sen University was founded in 1924 by Dr. Sun Yat-sen who was a democratic leader. The university has a legacy of 100 years and is an important research, academic, and cultural center. Now the University is a top tier university known as a comprehensive university serving as an important learning station of China and giving the world remarkable alumni.
The University location in Guangdong Province. This location benefits universities' cultural, economic development.
Sun Yat-sen is ranked 263 in QS world ranking 2021 and 38 in Asia's University Rankings. It is an A+ graded university and also in the list of top 4 amongst the universities of China.
SYSU is recognized by WHO, MCI, PMDC, USMLE, HPCSA, SCHS, etc.
18 disciplines offered at SYSU are included in the world's best ones. SYSU has remarkable members of the Chinese Academy of Sciences, Chinese Academy of Engineering, and National Sciences Fund as their faculty members.
There are almost 85,100 students in University in which 4000 international students from 28 countries.
MBBS program was started in 2006 and since gained recognition from various medical councils all around the world.
SSYU has an extensive list of 18,000 highly qualified faculty members.
The university has 10 hospitals directly affiliated to it for its medicine and clinical programs. One of the hospitals was also included in the top 10 hospitals by Fudan University. The library of the University has over 4.6 million books.
University gives high employment rates in its students and has been recipients of prestigious awards in international academic contests.
The course is of 5+ 1 (internship) years and taught in English.
Many scholarships are offered for the international students which students can apply to and get benefited.
Students get the benefits of international relations with other universities. International students are very well taken care for.
The university has 5 campuses. Which are very well suited for the student's residents providing them comfort and all the facilities a student could require.
Eligibility
Age should be from 17 to 26 till 31st December of the admission year.
. Class 10+2 PCB marks must be 80% and English marks 65%.
. Ministry of Education of China stipulates good mental and health conditions as well
.Students will be required to take the test organized by SYSU University.
You will also require the following documents.
. 10th mark sheet
. 12th mark sheet
. NEET scorecard
. Statement of purpose (with 500 words)
Medical Fitness Certificate
.Gap Certificate (in case there is any gap)
. 6 months bank statement
. Police character certificate.