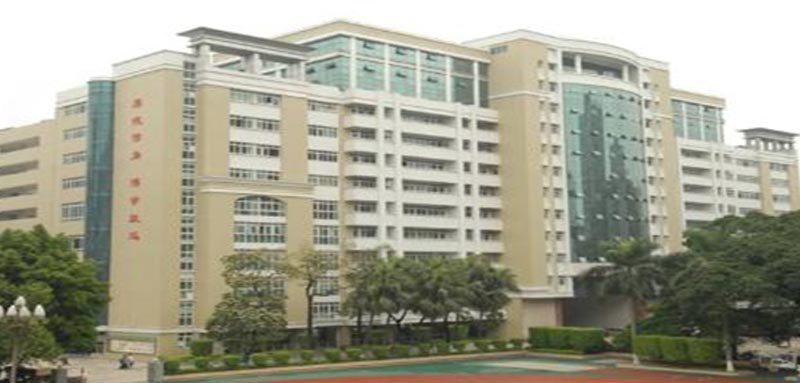 About GMU
The clinical medicine discipline of GMU is ranked top 1% in the world for ESI rankings (Essential Science Indicators).GMU boasts 1 state key discipline and 9 state key clinical specialties and considerable provincial disciplines and specialties. Among them, respiratory medicine ranks first place and ranks 5th for thoracic surgery in China.
GMU places great emphasis on attracting talented faculty from home and abroad to develop the University. GMU boasts a strong faculty led by Prof. Zhong Nanshan, a member of Chinese Academy of Engineering. The faculty is comprised of 94 supervisors for PhD candidates, 774 supervisors for master students.
GMU attaches importance to training professionals with innovation and hands-on skills. The University aspires to provide quality undergraduate and postgraduate programmes. GMU offers 19 full-time undergraduate programmes: Clinical Medicine, Medical Laboratory, Medical Imaging, Nursing, Anesthesiology, Dentistry, Clinical medicine of integrated TCM and Western Medicine, Preventive Medicine, Pharmacy, Rehabilitation Sciences, Health Administration, Biomedical Engineering, Applied Psychology, Biotechnology, Law, Marketing, Statistics, Information Management& Information System, Food Quality and Safety.
Campus
GXMU has a beautiful campus which provides the teachers and students with an ideal environment and conditions for teaching, studying and living.
Scholarships Available
Chinese Government Scholarship Application
Guangzhou Government Scholarship
Living in University
Food: GMU has a student restaurant (food court).
Sports: School has a gymnasium and various playgrounds, where students can play football, basketball and other sports.
Internet: Internet service is available at university library and international student dormitory.
Shopping: School has supermarkets and stores