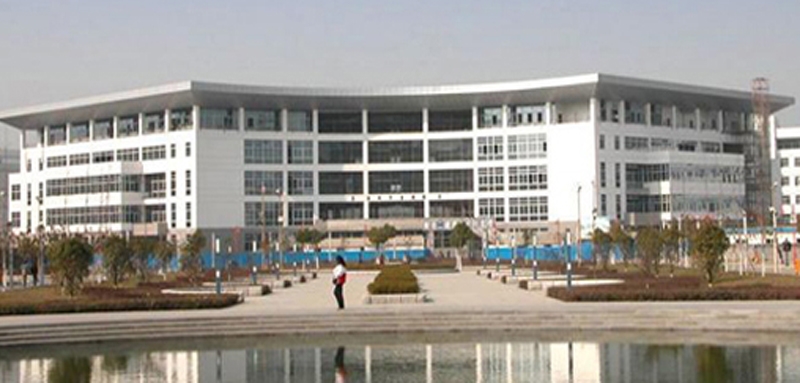 INTRODUCTION
Nanjing Medical University is a university in Nanjing, Jiangsu Province, China. It was established in 1934 in Zhenjiang, but subsequently relocated to Nanjing in 1957. The university has two main campuses: Wutai and Jiangning. In 1962, it began offering six-year programs and, in 1981, was approved to award doctoral and master's degrees. NMU was founded in 1934 as National Jiangsu Medical College. When the institution moved to Nanjing in 1957, it was renamed Nanjing Medical College. In 1962, it joined the first group of Chinese medical universities to offer six-year programs, and was approved to confer doctoral and master's degrees in 1981. In 1993, it was renamed Nanjing Medical University with the approval of the State Educational Committee. It is one of the key universities sponsored by Jiangsu Province. Today, NMU stands as one of the top medical universities in China.
The university has two campuses, Wutai and Jiangning. the Wutai campus is the educational center for NMU's scientific research activities and postgraduate education. Located in the Jiangning District Campus City, the Jiangning campus has been the educational center for NMU's undergraduate programs since September 2003. It consists of 16 secondary schools and one independent school. They are the School of Basic Medical Sciences, First School of Clinical Medicine, Second School of Clinical Medicine, Third School of Clinical Medicine, Fourth School of Clinical Medicine, School of Gulou Clinical Medicine, School of Stomatology, School of Public Health, School of Pharmaceutical Sciences, School of Nursing, School of Medical Policy and Management, School of International Education, Kangda School, School of Continuing Education, and the School of Higher Vocational and Technical Education. Nanjing Medical University has more than 20 teaching hospitals in such cities as Nanjing, Suzhou, Wuxi, Changzhou, Huainan, Shanghai, Hangzhou and Qingdao. The following four teaching hospitals are the designated places where the international students will do their internship.
The First Affiliated Hospital of NMU(Jiangsu Province Hospital)
The Second Affiliated Hospital of NMU (The Second Red Cross Hospital)
Nanjing First Hospital
Nanjing Drum Tower Hospital (Ma Lin Hospital)
NMU has strong faculty team more than 1,500 registered faculty members, including more than 155 full professors and 350 associate professors. Among them are 15 National-Level Experts with Special Allowance sponsored by the State Council, one winner of the 'National May 1st Labor Medal', three national 'excellence' teachers, four national 'excellent backbone' teachers, and one expert with Extraordinary Contribution to the Ministry of Health. Bainiantang, or Century Church, in former Jinling Seminary, Now in Nanjing Medical University.
The university takes an active part in international exchange and cooperation in higher education. It has established bilateral relationships on academic exchange and cooperation and on scientific research and talent cultivation with medical schools and scientific research institutions in the United States of America, Japan, France, and Australia. The School of International Education of Nanjing Medical University was founded in June 2005. By the end of 2013, SIE has enrolled 600 foreign students and more than 300 students from Hong Kong, Macaw & Taiwan, including undergraduates, masters and doctorate students. It has many foreign students and many students from INDIA Foreign students are mainly from the India, Nepal, Pakistan, South Korea, Vietnam, Bahrain, Sudan, Bangladesh, Thailand, Indonesia, Nigeria, Kenya, Ghana, Sierra Leone, Ethiopia, Tanzania, Afghanistan, the United States, South Africa, Sri Lanka, Yemen, Mauritius, Malaysia, Japan and Congo. With more than 500 overseas students at present, SIE has developed into a multi-level education system from undergraduates & masters to doctorates. The specific programs are as undergraduate programs are Clinical Medicine in Chinese-medium for 5 years; English-medium teaching for 6 years and Stomatology (BDS) in Chinese-medium teaching for 5 years); master degree programs are Stomatology, Internal Medicine (cardiovascular disease), Pediatrics, Dermatology and Venereology, Imaging and Nuclear Medicine (Image), Epidemiology and Statistics, and Gynecology; and doctorate programs are Nutriology ,Pathology, etc.. NMU is recognized by the World Health Organization and is going to merge with Nanjing University.