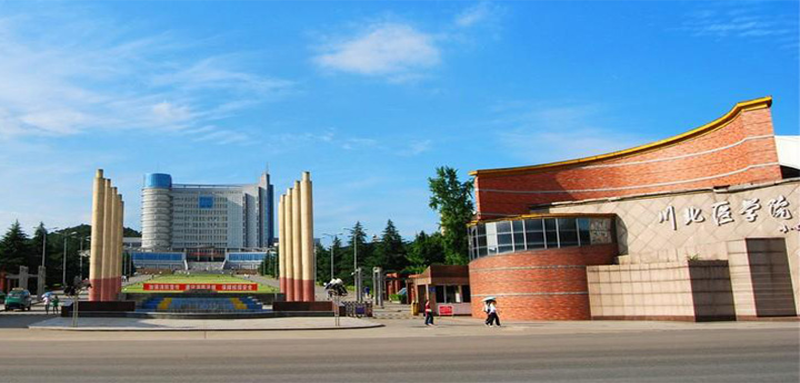 NORTH SICHUAN MEDICAL COLLEGE
North Sichuan Medical College, the second largest higher education center in Sichuan is a medical college under the authority of government. This university since its establishment has grown into an important center for higher education, research, disease prevention, and treatment.
Was founded in 1951 and today Nantong has 3 national scientific research labs, 113 provincial-level courses, 1 key-lab, etc.
This university is ranked 16th in China.
With the motto of Fraternity, Honesty, Creativity Nantong University accepts 10,000 national and international MBBS students.
University is recognized by WHO, MCI, and MOE. And approved by the Educational Council for Foreign Medical Graduates.
Nantong has an impressive faculty of 400 members that consists of doctoral and masters associate professors.
Nantong University has a whooping number of 24 hospitals affiliated and 55 internship and teaching hospitals providing opportunities for students to get clinical training.
The undergraduate medical program (MBBS) is of 5 +1 (internship) years. MBBS syllabus is revised according to USMLE and PLAB syllabus. The medium of education is both English and Chinese. The academic session begins in September.
The University has taken 8 national research projects under their research, 5 projects from the ministry of education, and many other scientific projects.
The library of the University has over 930,000 books and over 17,000 electronic periodicals. Also, the university is well known for its high tech media teaching technologies.
The university has two campuses in Shunqing and Gaoping in the northeast of Sichuan district. The accommodation facilities for undergraduates of the University are on campus that are well maintained fully furbished hostels and other facilities like internet access, television, kitchen, and public laundry.
To qualify as a doctor all theory paper and 1-year internship should be cleared by the student.
If you are looking for admission to Nantong University consult the counselors at studymedico and we will give you complete information about what it entails to study MBBS in China.




Fee Structure

Eligibility for Indian students
.Age should be from 17 to 26 till 31st December of the admission year.
. Class 10+2 PCB marks must be 85% (70% in the case of ICSE/CBSE) and English marks 65%.
. Ministry of Education of China stipulates good mental and health conditions as well
You will also require the following documents.
. 10th mark sheet
. 12th mark sheet
. NEET scorecard
. Statement of purpose (with 500 words)
. Physical Medical Fitness Certificate
.Gap Certificate (in case there is any gap)
. 6 months bank statement
. Police character certificate.