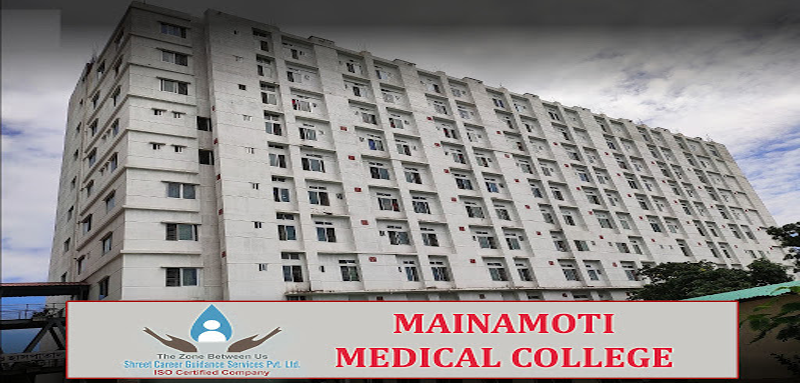 MAINAMOTI MEDICAL COLLEGE, DHAKA-
EVERYTHING YOU NEED TO KNOW:


Mainamoti Medical College is a very prestigious and prominent college in Bangladesh. It provides MBBS studies and medical studies for students from Bangladesh and every part of the world with a nominal fee structure. It is located in Baropura, Comilla, Bangladesh. The campus of Mainamoti Medical College is well oriented and made for the comfort of students so that they can utilize their most. The Mainamoti Medical College was founded in 2011 with an affiliation by University of Chittagong. The college aims to produce the best doctors for not just Bangladesh, but the world, contributing to the healthcare service sector.

Mainamoti Medical College has been affiliated by University of Chittagong and is approved by the Government of Bangladesh. Mainamoti Medical College is also recognised by Bangladesh medical and dental council and the degree of MBBS provided here is accepted by authorities worldwide.


Eligibility for admission in MBBS-
The Mainamoti Medical College looks forward to admit hardworking and sincere students from not just Bangladesh, but from every part of the world. The college strives to find the best candidates with dedication to earn knowledge and contribute to the society. As per the conditions, foreign students appearing for the admissions in the Mainamoti Medical College should have completed 10th and 12th in international board or any equivalent board with Physics, Chemistry and Maths as major subjects with a total of 7 GPA or more.

The campus is well organised and suitable for the students and the accommodation for the students has been made comfortable for students across the world with proper facilities. The campus has been made a support system for the students studying there. Mainamoti Medical College also provides separate and safe hostels for both male and female students with all the necessary facilities.


Fee structure:
The Mainamoti Medical College is cited to provide the best resources and quality education at an affordable cost. The total fee for the course of MBBS at Mainamoti Medical College is $35000 which is Rs. 2577032 when converted into Indian rupees. This fee also includes the hostel fee, which makes it really cheap as compared to MBBS colleges in India.



So, Mainamoti Medical College can surely be an option for you while considering MBBS studies in Bangladesh as it is promisingly effective and a pioneer in education. For any further doubts and admissions, contact studymedico.com for best guidance.