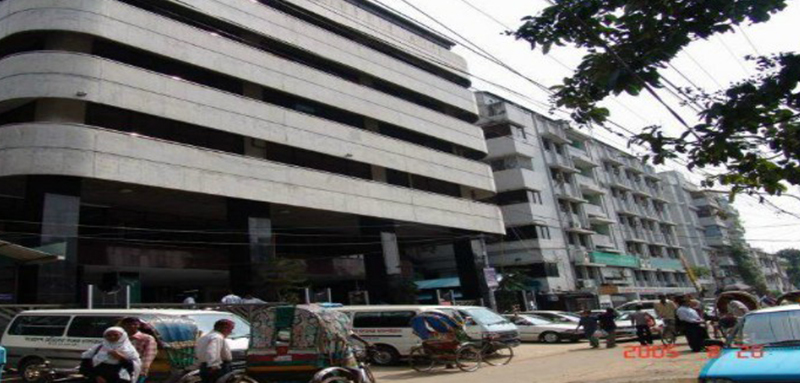 About Enam Medical College and Hospital
Enam Medical College and Hospital is among the country's most well-known private institutions committed to providing top-quality medical education and providing students with the most effective tools available. The school was founded within Bangladesh in 2003 in order to offer students studying MBBS the best education available. Enam Medical College and Hospital provides a top educational and learning environment and top-quality teachers and facilities that are amazing, including laboratories, well-furnished accommodation and well-equipped classes, as well as affordable cost and technology-enabled learning. Enam Medical College and Hospital offers students top-quality training and development to become medical experts.
Affiliation and Recognition of Enam Medical College and Hospital
National Medical Commission (NMC)
BMDC
The University of Dhaka
World Health Organization (WHO)
Bangladesh College of Physicians and Surgeons (BCPS)
FAIMER, AVISINA and IMED
Why Study MBBS at Enam Medical College and Hospital?
Students will benefit from these benefits from studying the medical in the program in Enam Medical College:
Apart from medical school, Enam Medical College and Hospital also offers co-curricular activities with students.
The school has received acknowledgement from BMDC, NMC, and WHO in addition to other organizations.
They are guided by experienced and experienced academics, as well as faculty members.
For their MBBS course students are taught by Enam Medical College and Hospital are taught through an innovative method of teaching and integration of teaching.
The university provides a globally acknowledged medical degree that provides a broad range of possibilities.
It is a cost-effective system that's accessible for students who are looking to study MBBS at the University of Bangladesh.
Lectures by medical professionals or educators as well as researchers are also offered at the college.
The atmosphere in Enam Medical College and Hospital can be conducive to an improved education system.
Advantages of Study MBBS at Enam Medical College and Hospital
It is the Enam Medical College does not accept any contributions.
The school's primary language of instruction is English Students are from all over the world to attend the university.
Enam Medical College is associated with over 500 hospitals that provide on-the-job training for all medical students. Qualified medical professionals who excel in their fields.
The Enam Medical College is well-known in Bangladesh for its high-quality MBBS training.
The hostels have modern, fully-equipped kitchens and rooms.
Duration of MBBS in Enam Medical College and Hospital
Enam Medical College and Hospital provides a five-year degree program that includes an internship that lasts for one year.
Students will be taught both the academic and practical aspects of English understanding of the language.
Under the direction by a specialist in medicine under the supervision of a specialist, do a one-year clinical internship in a hospital. You will learn how to handle patients.
Faculties Offered By the Enam Medical College and Hospital
The college is home to these faculties
Medicine
Biochemistry
Physiology
Community Medicine
Pharmacology
Pathology
Forensic Medicine
Microbiology
Surgery
Obstetrics
Gynaecology
Eligibility Required to Study MBBS at Enam Medical College and Hospital
Medical students must satisfy the following prerequisites in order for MBBS admissions in Enam Medical College:
Students must earn a cumulative GPA in the range of 9.00 in SSC and the HSC (minimum that of 3.50 GPA must be achieved)
Students who live in Hilly Districts must have a cumulative GPA 8.00 (minimum of 3.00 GPA is needed)
The applicant must have reached at least 17 to be admitted to MBBS.
The student must be able to pass at least 10+12 or an equivalent examinations in subjects like Physics, Biology, English and Chemistry.
The candidate must have scored an average of 50% marks in the mentioned subjects.
The students in the open category have to achieve an aggregate of 50% in PCB subjects.
Students who belong to the SC/ST/OBC class must score an average of 45% in PCB.
Indian candidates must pass for the NEET exam.
Enam Medical College and Hospital Admission Process
In the Enam Medical College and Hospital admission is easy. The applicant must go through the steps below:
Students have to fill in the application form to apply for Enam Medical College Fill the Application Form Download the admissions form from the BFM website BFM and fill out the application form in the college's name.
The submission of academic documents such as X marks sheet (educational certificates) and birth Certificate, NEET scorecard, and Passport size photos.
admit cards with the stamp of Bangladesh High Commission, Delhi
Passport: you may apply for a passport.
Students are required to apply for a visa invitation letter', to be eligible, you need the following information: Passport Medical Fitness Certificate HIV Report Passport size photos on a white backgrounds
Visa stamping is the final step in your admission process in Delhi.
Once the application is received by the student The University will then send an acceptance letter to the student to the student for Enam Medical College admission. There is no requirement to submit an application at the DGHS for an equivalent certificate following receipt of the offer letter. Simply bring the mark sheets and all of the required documents to Bengal Deputy High Commission, Kolkata along with the payment of 60 dollars for the DGHS approval.
Documents Required For Enam Medical College and Hospital Admission
Certificates from SSC and HSC/equivalent tests
Photos in passport size
Formulation of application
Transfer certificate
Medical certificate for national identification card
Bank receipt with valid passport
NEET scores when you have the validity of a passport
Passing certificate Invitation letter
Certificate of Birth
Certificate of Migration
Certificate of Caste
Certificate of HIV test
Report on Covid-19
Transfer certificate
Police Clearance Certificate