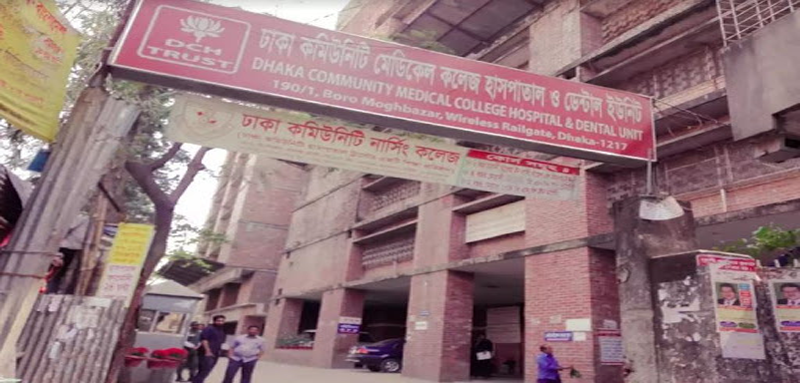 DHAKA COMMUNITY MEDICAL COLLEGE-
EVERYTHING YOU NEED TO KNOW:


Dhaka Community Medical College is one among the finest and most prestigious colleges in Bangladesh. It is a pioneer institution providing MBBS studies for students from Bangladesh and all over the world. It is located in Bara Moghbazar, Dhaka and has a very spacious and comfortable campus. Dhaka, being the cultural, political and economic centre of Bangladesh, attracts a huge amount of foreigners. It is considered the safest institution for the foreign students and is much diversified when it comes to the students. With highly qualified and reputed faculty members, Dhaka Community Medical College strives to provide quality education for the welfare of the world and the healthcare industry. The students are provided quality education with both practical and theoretical knowledge while encouraging them to pursue further studies as well after the graduation.

---

The Dhaka Community Medical College provides a MBBS course for both Bangladeshi and foreign students of 5 years with a year of internship. The medium of instruction at the Dhaka Community Medical College is English for all the foreign students, and for the rescue of Indian students, there is no need of appearing in the language entrance tests like IELTS, TOEFL, etc.

---

Eligibility:
In order to take admission in Dhaka Community Medical College, the students need to clear NEET exam. The student must also pass 10th and 12th standard in international board or any equivalent board with a minimum of 75 % marks with PCB as main subjects.


---

Fee structure:
The Dhaka Community Medical College is also an affordable college to pursue MBBS like other colleges I Bangladesh. The total tuition fee of the entire MBBS course is approximately Rs. 2437500. This fee is way less than any private college providing MBBS in India.


Dhaka Community Medical College can be a very good option for MBBS in Bangladesh with quality education. For any further queries and doubts, contact studymedico.com for best guidance.