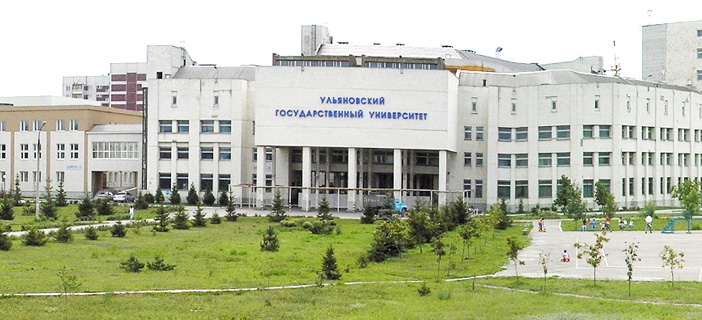 Ulyanovsk State Medical University, located in Ulyanovsk, Russia is the state medical university. It is the oldest and most prestigious Russian educational institution. Ulyanovsk was established in 1648. It is located on the volga river, 705 km east of Moscow. Ulyanovsk has a population of 650000.
One of Russia's most important scientific educational and diagnostic centers, the international faculty of medical training has been a major center for medical education. More than 50000 doctors and other healthcare professionals were trained in the course of its existence.
The Ulyanovsk State Medical University has 40 affiliated hospitals and a polyclinic for medical students to learn practical skills.
Ulyanovsk State Medical University has 1500 faculty members. These include 600 doctors of medicine, 450 doctoral in medicine, 250 professors, and 200 associate professors. Ulyanovsk State Medical University currently has approximately 6000 international students from 40 countries.
The WHO, MCI and other international medical boards have recognized Ulyanovsk State Medical University. The majority of international students are from India, Kenya and Morocco.
University Library
The Ulyanovsk State Medical University library has more than 1000000 books. The university library has a digital library system. Students are also provided with username and password so they can access the information 24/7. The university also has separate reading rooms. The library houses the unique international and national collections of books in English and Russian. The university library will issue all books to students for free, so they don't need to purchase any textbooks. Students can borrow books from the library for one semester by showing their student ID card. After passing the semester exam, students must return all books to the library. Only then can they get the books for the following semester. It is strictly forbidden to mark, write or underline library books. If a book is damaged, lost or misused, the student responsible will be required to replace it or pay the current market value.
Weather
Ulyanovsk has a continental climate. On average, the highest temperature is 27°C in july while the lowest is around -20°C in January.
Degree Programs
General Medicine
Dentistry (Somatology).
Preventive Medicine
Pediatrics
Nursing
Pharmacy
Pharmacological education
Courses for post-graduation
Hostel
NEW ERA EDUCATIONAL CONSULTANTS has two hostels for international students, one for Indian students. The hostels are situated in the middle of Ulyanovsk, which is close to the main University building.
There are two types: Hostels
Type of flat system - With attached bathroom, toilet, and kitchen.
Type of block system - includes a common bathroom, toilet, kitchen, and laundry room. Each block has 5 rooms, each with a choice of triple or double-bedded beds.
Fully furnished hostels
There are many amenities available: Wifi, heaters, laundry facilities, Indian mess, study area, 24 hour water supply, no power cuts, CCTV cameras covering all corners of the building, 24-hour security guard, etc.
New Era Educational Consultants has also placed student monitors in every block of each hostel to provide guidance and support for all students.
Additional facilities: Nearby supermarkets, medical centers, libraries, playgrounds, sports complexes, malls, gyms, churches, swimming pools, cafeterias, food courts, etc.
Guidance and Student Health
Students are required to buy an annual policy of medical insurance. It costs around 8000 rubles and is not part of the tuition fees. The policy covers ambulatory care, hospitalisation and any other health concern.
Student Life
The most important time in one's life is the student life. Students from abroad who attended Ulyanovsk State Medical University were happy and enjoyed their studies. They also recommended their excellent academic standards and high quality educational facilities to their fellow students. Time is the most important aspect of student life. Students must complete their assignments on time. It never takes too long for anyone. The university offers students unique opportunities to learn and grow in a practical manner. Students must be disciplined, punctual, supportive of each other, and lead a civilized life.
Every year, Ulyanovsk State Medical University organizes "The Fresher Day" to welcome all international students at the beginning of each academic session. New Era Educational Consultants organizes every indian festival, such as Holi, Diwali and Christmas, Eid. Pongal, Onam and New Year. New Era Educational Consultants organizes sports such as Cricket, Football and Volleyball for students to improve their physical activity, skill, and personality.
Education System
Medium of study: English medium
Class timing - 8:15 am - 5:00 pm
Uniform - Casual - White coat (apron), is required to attend lecture class. Apron, medical cap and mask, as well as an extra shoe, are also mandatory for practical class.
Examination - semester wise exam i.e. 2 times per year
Every year, i.e. After the semester exam, there is a mandatory hospital practical training session of 15 days. This can be done either at University's hospital or in their country. Only hospitals issued by University are eligible.
Benefits of studying at Ulyanovsk State Medicine University
No donation
Scholarship for qualified student
Tuition fees are low
Low cost of living
Indian food available
MCI and WHO Recognized
Education of high quality
Teaching English as a medium
MCI Coaching starting in 2nd Year
New friends made from around the globe
The Fee Structure for MBBS in Academic Year 2021-2022
PARTICULARS
1.
2nd year
Third year
Fourth year
Fifth year
Sixth year
TUITION FEE
2,80,000 rubles
2,80,000 rubles
2,80,000 rubles
2,80,000 rubles
2,80,000 rubles
2,80,000 rubles
HOSTEL FEE
Academic year: 50,000 rubles
Academic year: 50,000 rubles
Academic year: 50,000 rubles
Academic year: 50,000 rubles
Academic year: 50,000 rubles
Academic year: 50,000 rubles
HEALTH INSURANCE
6,000 rubles
6,000 rubles
6,000 rubles
6,000 rubles
6,000 rubles
6,000 rubles
ONE-TIME CHARGES [covers: Administrative charges, document translation, hostel cleaning charges, visa renewal fees, library card, student and hostel card charges, visa renewal costs, visa renewal charges, and visa renewal charges]
25,000 rubles
TOTAL
3,61,000 rubles
3,36,000 rubles
3,36,000 rubles
3,36,000 rubles
3,36,000 rubles
3,36,000 rubles