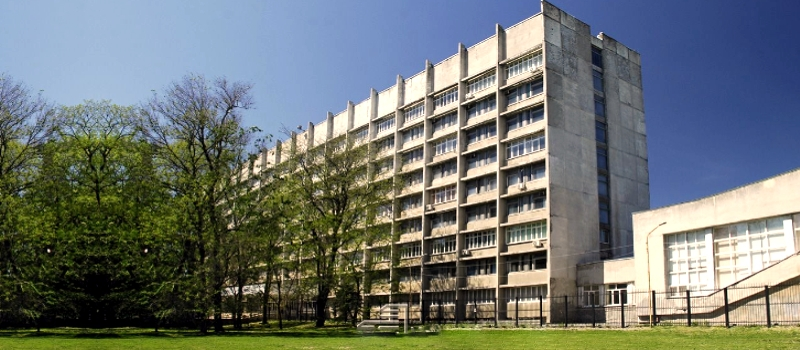 ROSTOV STATE MEDICAL UNIVERSITY-
EVERYTHING YOU NEED TO KNOW:

Rostov State Medical University is a Russian public university established in 1918, later transformed into a medical institute in 1930. The university received an award of the Order of Friendship in 1980 due to the diversity in the students attending the university. The Rostov Medical Institute, which was apparently the largest research, training, and treatment centre in Russia, became the Rostov Medical University in 1994.
Every year, about 5000 students are trained from the university. It is undoubtedly one among the most famous and best universities in not just Russia, but also has an important place among the top universities of the world. Students from the Rostov State Medical University are serving not only in Russia or few countries, but are serving as specialists and professionals in multiple parts of the world. Hundreds of students of 32 about countries study in the university, making it an evident international university. English being the learning language, students from countries and culture are more attracted to Rostov State Medical University.
The courses offered in Rostov State Medical University are pre bachelor degrees, bachelor degrees, master degrees, doctorate degrees, etc. in different areas of medical studies.


Admission in Rostov State Medical University-
Rostov State Medical University follows a selective admission policy which is based on the student's past academic performance, grades and records and entrance examinations. Candidates must have scored 50% or more in the 12th standard with Physics, Chemistry and Biology as core subjects and English as compulsory subject can apply for the seat of MBBS in Rostov State Medical University. Apart from the marks, the candidates should also be above 17 years of age to qualify for Rostov State Medical University. Although IELTS is not mandatory, but it is accepted. NEET clearance is also important while applying for Rostov State Medical University.

The MBBS course is 6 years long at Rostov State Medical University and is a undergraduate bachelors program. The low cost fee structure at Rostov State Medical University makes it more convenient for students across the globe to study from the university.

The fee of first year is 313116 Indian rupees which is very reasonable for a course like MBBS and that too I a country like Russia. Other expenses include rupees 37923 for hostel and meals in a month, transportation for a month in about 263 rupees, which makes it around 38186 monthly. This amount is clearly considerable for studying in a foreign country.

Rostov State Medical University can be surely added to your MBBS from Russia list as it serves not only students from across the globe, but also prepares students with amazing skills and specialization to work for the safety and health of the world. For any further doubts or admissions, contact studimedico.com and make your future secure.