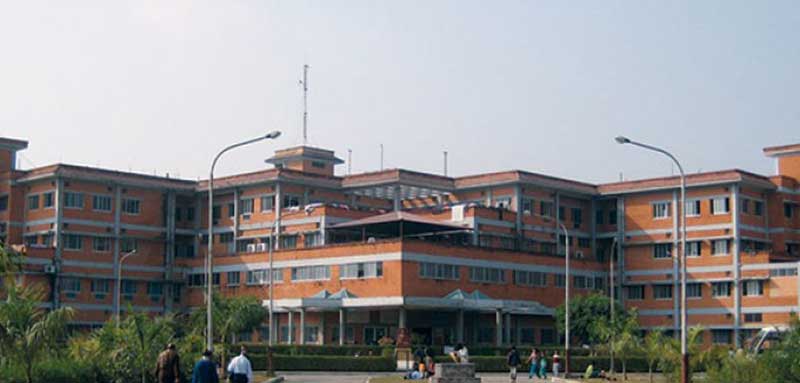 Every student likes to take a coveted course that will help them have a bright future. While this is one of the reasons why most students opt for medical education, the chance to save the most precious commodity on earth, the human life is the main reason why aspiring youngsters opt for MBBS. Do you know that Nepal is emerging as the most favored region in Asia to pursue medical education? It is because most Indian students like to access the medical education offered by the picturesque country. There are several reasons why Nepalgunj Medical College (NGMC) is the perfect destination for you to pursue medical education. Here are some of them:
High-Quality Education
Nepalgunj Medical College (NGMC) offers aspiring medical students a competitive curriculum that will help them achieve greater heights. It helps them expand their knowledge base and acquire skills of international standards. Do you know that Nepalgunj Medical College (NGMC) follows an MBBS curriculum similar to their Indian counterparts? So, Indian students who wish to access the best education at a beautiful location can get it from Nepal.
Course Duration
The duration of medical education is similar to Indian MBBS. So, a student has to complete five and a half years to get a medical degree. The first four and a half years focusing on the theory of medical science. You learn the fundamentals along with clinical study. You have to go through an internship program in the last one year in clinics of the hospital under the college or university.
Top Rated Universities
Nepalgunj Medical College (NGMC) in Nepal is approved by the Medical Council of India (MCI). It is one of the reputed medical institutions in the country with superior infrastructure, best faculties, and a competitive fee structure. It offers superior quality medical education for ensuring you become a well-qualified medical professional. The instructions select the cream of the crop students with good merit. Also, this college offer scholarships to exceptionally bright students, which will help them complete the course without spending too much.
Ideal Climate
Students coming from the Asian region find it difficult to adjust to the climatic conditions of many foreign countries. But, Nepal has an ideal climatic condition for the students from the Asian continent to study without feeling uncomfortable. The tropical and subtropical weather is not harsh on you. It is easy to adjust to the condition and live in Nepal without any discomfort.
Easy To Follow Lifestyle
Most students find it difficult to pursue their courses due to lifestyle issues in foreign countries. They cannot adjust to the cuisines or lifestyle. But, you will not face such a problem in Nepal. The meals offered suits the students from India. Also, Indian students need no visa to study in Nepal.
Hostel Facilities
The Nepalgunj Medical College (NGMC) offers the students' hostel facilities for both boys and girls. The students need to stay in the hostel located inside the campus. So, parents can have peace of mind as their children remain under watchful eyes.
Only a qualified doctor can offer the best treatments to save human life. To become a qualified doctor, it is important to have a solid foundation. By accessing the best MBBS course offered by the top universities can only make you well-qualified.