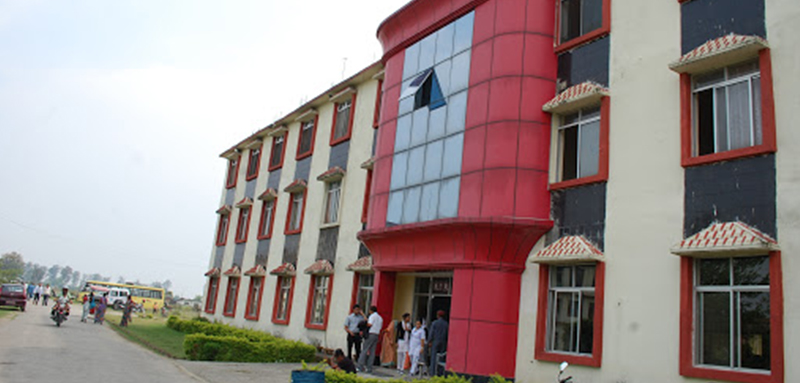 Devdaha Medical College was established in 2008. It is situated at picturesque settings in Devdaha, Bhaluhi, Rupandehi, in Nepal. The main aim of this institute is to work with a goal to produce noble and skilled medical professionals who are capable to serve people to national and international level.

Location:
This college is located in the western region of Nepal and known as the top commercial hub of Nepal. The college uses modern technology and tools to teach students. This is an international institution established for best academics achievements and research.

The college provides the good and peaceful environment to do the most recent research of international level. The college also works towards developing and promoting a new concept in the field of the medical field.
Courses:

This College offers various colleges including MBBS and Nursing.

• Eligibility criteria for MBBS:
The Student willing to pursue MBBS degree course should have completed their 10+2 years and must have obtained a minimum of 50 per cent of marks in aggregate in each subject of chemistry, physics, and biology.
They should have completed a Bachelor of Science degree from recognized University with one of the subjects' (physics, chemistry or biology) and have got an overall aggregate of 50 per cent marks.
MBBs Curriculum: The MBBS course is a five and half year's duration course (in which the first two years are pre-clinical and the two and a half year of clinical studies with one year of internship). The internship is mandatory for the students.

• Nursing Program:
It is one of the most important programs of the college and it is formally approved by Nepal Nursing Council and affiliated by CTEVT.
Objective of nursing program: The objective of this nursing program of the Devdaha Medical College is:
• Produce noble professional nursing and medical staff
• Offers a great and advanced learning settings to
• Offers quality nursing service in the hospital and to a community setting.
• Meets the requirements of healthcare of the country.
• Offers easy and accessible nursing education outside Kathmandu.

Eligibility criteria for the nursing program:
You should have scored a minimum of 45 per cent of marks in English, math and science. The student needs to get selected in the entrance exam. Admission will be decided on the basis of merit.
The degree you earned from this college is recognized and accepted worldwide. It is highly valued by medical institutions and employers. Staff and faculty of this college are very supportive and helpful. This college also promotes cross-culture environment.

Accommodation: cost-effective and secure accommodations are available for students.
Food: college is committed to offer only best services to you, so you only get hygienic and nutritious food at best price. Non-Vegetarian food is also available.
Transportation: Transportation facility is available for staff and students.
Location: This is an ideally located college that is easily accessible by students.
Quality of Education: Experienced and skilled professionals are always ready to help you and impart quality knowledge to you.