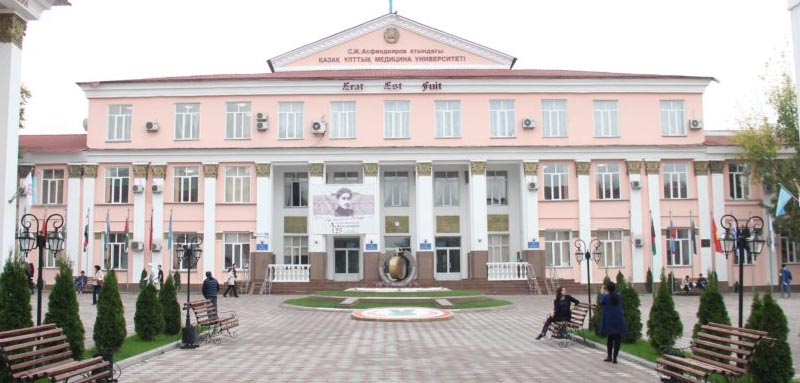 Kazakh National Medical University is one of the most prestigious medical universities in Kazakhstan. It was founded in Almaty's rural area in 1930. It is home to a population of approximately 1,000,000-5,000,000. The outstanding academic achievements of KazNMU made it the country's national university in 2001.
The Ministry of Education and Science of the Republic of Kazakhstan has recognized the university. The university was founded with the goal of creating a model of a competitive, innovative institution that can provide high-quality medical education for students around the world. The university's structure is strong enough for current scientific research on pressing problems in Public health. This can be applied to practical health care in a market for medical services.
There are many medical programs offered by the university, including master's and doctorate degrees. Students from many countries apply for admission to MBBS at KazNMU. The Kazakh National Medical University has the most modern infrastructure and the best medical equipment. There are currently over 11,000 students enrolled and more than 1500 faculty members working at Kazakh National Medical university. There are more than 500 science candidates, over 200 scientists, 130 professors and 15 State prize laureates.
KNMU's Faculties
General Medicine faculty
Therapeutic Faculty
Pediatrics faculty
Medico-Prophylactic Faculty
Stomatology Faculty
Pharmacy Faculty
Faculty of Management in Public Health and Pharmacy
Postgraduate
KNMU's Student life
KazNMU's residence hall can accommodate 2198 students in shared accommodation. Standard furnished rooms with standard furniture are available for 2, 3, and 4 students. They are fully equipped to provide comfortable living spaces for students. Students have access to many amenities, including a computer room, canteen, gym, kitchen, laundry room, library, reading rooms, TV and DVD rooms. Each floor has Wi-Fi internet access and a sports complex (basketball and taekwondo), judo and volleyball, etc.
Kazakh National Medical university has many student organizations. There are several student organizations at Kazakh National Medical University.
KNMU's Fee Structure
Tution Fee

Annual

Hostel Fee

Annual

Admission fee

1st year only

Grand Total

Total Expenses

First year
5000$
300$
1000$
6300$
Second Year
5000$
300$
0
5300$
Third Year
5000$
300$
0
5300$
Fourth Year
5000$
300$
0
5300$
Fifth Year
5000$
300$
0
5300$
Total Fee
25000$
1500$
1000$
27,500$