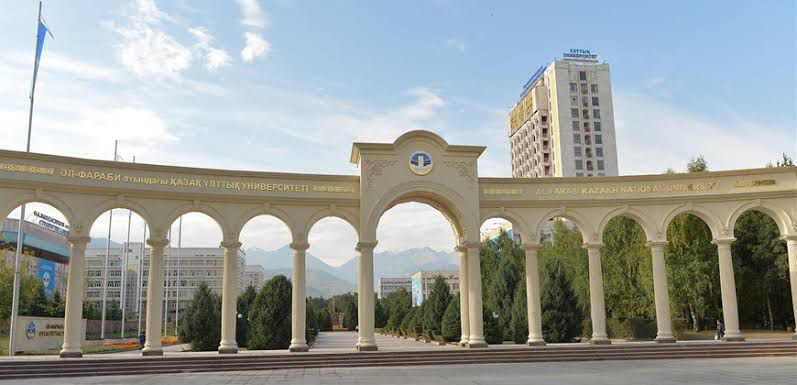 In Kazaksthan there are various universities. However one of the most well-known universities in the AL FARABI KAZAKH NATIONAL UNIVERSITY. Founded in the year 1934, it is one of the top university of Central Asia, AL FARABI KAZAKH NATIONAL UNIVERSITY in Kazaksthan, is one of the leading institution of higher education. Al-Farabi Kazakh National University was ranked 18th among countries of emerging Europe and Central Asia region.

About College - The University has an immense educational, scientific, religiously educational, innovative, and production potential which is aimed at the training of specialists of the highest qualification, further assimilation into the world class educational range, development of theoretical and implemented analysis.

Facilities- This University provides a lot of facilities for its students. The University has techno parks, auditoriums and many more such contemporary infrastructures. It also has more than 2000 professors, doctors, scientific candidates and Ph.D.'s.

The university has its campus, which is very well maintained. The education foundation of the university comprises of 13 study buildings. There are seventeen dormitories on campus. The campus is very well decorated with a front garden of flowers that add to the aesthetics of the campus.

They also have low fee students house that serves like students hostel. The accommodation is on twin share basis for the two bedroom and 4 students for the 4 bedded rooms. The hostel also has administration board which solves any problems that residents have while their stay regarding any matter.

Admission Procedure- Giving the NEET exam is compulsory if you want to get admitted to this University. Qualification in this exam is a must. Before you are admitted to this prestigious University, the faculty will first count up your academic progress so far and the counselling result as well. For admission fill up the application form properly and do keep in mind that one needs to have a science background for their boards.

Fee Facility- The fee structure is divided into 5 years. There are hostel fees, tuition fees and in one annual year, the expenditure is about 3 to 4 lakhs in Indian currency.

This is the best college for Indian and international students. This is a MCI and WHO approved college that is located at an ideal location. There is no hidden fee or any charges; you may just pay extra for food. It consists of 67 departments, 16 functioning faculties, one techno-park, more than 2000 professors and more. You can find this private college suitable for you. This is something that you should look into. Here, we have mentioned all information about the college and facilities it offers. You can complete your education from a good college where you can find experienced professionals.

If one desires to get enrolled in an acknowledged University in Kazaksthan then surely AL FARABI KAZAKH NATIONAL UNIVERSITY in Kazaksthan can be the best one. Medical and insurance fees are included in the annual fee structure. The complete course structure extends from 13 lakhs to 22 lakhs.