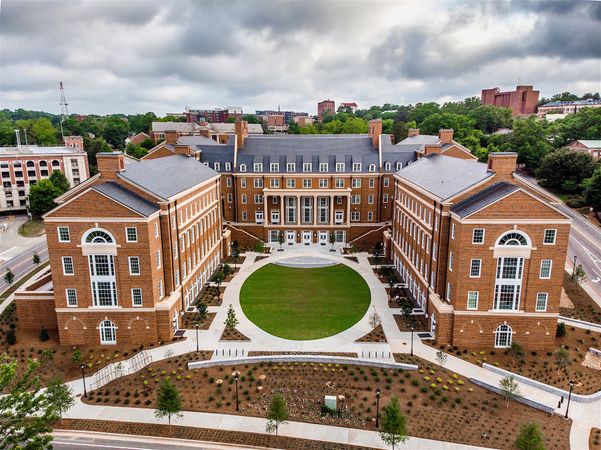 About University of Georgia
The University of Georgia was founded by the state of Georgia in 1785. It is America's first public higher education institution. This university has helped to establish a great tradition of high-quality public education. Through global research, hands on learning, and extensive outreach, what began as a dedication to inspire the next generation has grown stronger. The University of Georgia is a top-rated public university and research institution. It tackles the most difficult problems in the world, including creating reliable food supplies and fighting infectious diseases.
The university is Georgia's most prestigious institution. It has a reputation for being a leader in student excellence. This is why the university has a remarkable rate of retention, graduation, and career placement. The University of Georgia is a top producer of Rhodes Scholars among public universities over the past 20 years. The University of Georgia is also the home to the Peabody Awards. This award is the most prestigious in electronic media.
The University of Georgia's scholars are dedicated to improving the quality of life and are experts in key fields such as vaccine development and regenerative medicine, and plant sciences. One of the nation's top universities for technology commercialization, the University of Georgia has ranked among the Top 5 universities--including a current No. 1. ranking--for seven years consecutively, with more that 850 products derived from university research.
The university's 18 schools and colleges have more than 38,000 students. They also produce over 335,000 alumni worldwide. The University of Georgia's programs reach across the globe and touch every corner of Georgia, realizing its land-and-sea-grant missions. The eight Public Service and Outreach units of the university are some of the most powerful in the country. They help to create jobs, train leaders, and address critical issues. Research, outreach, and extension are key drivers for economic and workforce development. They also spark partnerships that produce new businesses and train tomorrow's workforce.
The university's threefold mission of teaching, research, and service spans the globe. There are campuses in Georgia, Washington, D.C., England, and Italy. Additionally, there are partnerships in over 50 countries across six continents.
The university is located in Athens' Classic City, just an hour north of Atlanta. It thrives in a community which combines a vibrant college town with strong economic centers. Nearly 800 students and service organizations are registered on the campus. The Georgia Bulldogs are the university's 21 varsity athletic teams. Uga, the English bulldog mascot of Uga, is a nationally recognized mascot.
It's more than just a mission at the University of Georgia. It is a commitment that we make to our students and the state of Georgia, as well as the rest of the world.
University Ranking
| Ranked by | 2016 | 2017 | 2018 | 2019 | 2020 | 2021 |
| --- | --- | --- | --- | --- | --- | --- |
| ARWU (Shanghai Ranking) - Universities Rankings [1] | 201-300 | 201-300 | 201-300 | 201-300 | 201-300 | NA |
| QS - World University Ranking [2] | NA | 431 | 421 | 431 | 474 | 501-550 |
| THE (Times Higher Education). - University Ranking [3] | NA | 301-350 | 351-400 | 401-500 | 401-500 | 401-500 |
| US News & World Report – Global Universities [4] | NA | NA | 280 | 290 | 290 | 310 |
| US News & World Report – National University Ranking | NA | NA | 46 | 46 | 50 | 47 |