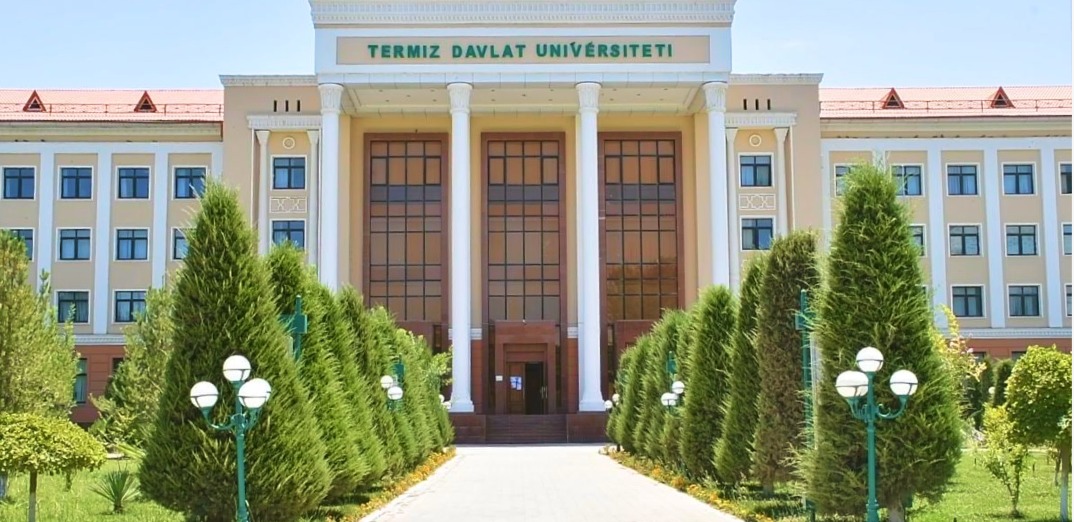 Tashkent Medical Academy was founded on July 19, 2005, with various faculties like General Medicine, Pedagogical, and Nursing, etc.
Tashkent Medical Academy offers education which excels at all factors of assessment of a world-class university. Tashkent Medical Academy has a country rank of 8 and 7691 world rank.
University has cooperation with many international institutions which gives the students opportunities to explore and global exposure.
Tashkent Medical Academy is recognized by WHO, MCI, and UNESCO.
Tashkent Medical Academy has the following affiliations
Seoul University

Samara State Medical University

St. Petersburg State Medical University

Moscow State Medical University
The academic staff is constantly implementing new technologies and modern equipment to give the student the best educational experience and a matched pace with the rest of the world. Clinical training is given at best hospitals affiliated with the hospitals.
The duration of the undergraduate course of MBBS is of 6 years that entails 5 years of academic training and 1 year of clinical internship
Students get a well-equipped classroom, basic science, and clinical laboratories, training centers, vast libraries, training hospitals, research centers. University has five dormitories with a capacity of 1700 students. Hostels are well maintained and managed by TMA administration. Security, safety, and hygiene are very well taken care of. Other necessitates like internet availability, gyms, entertainment, laundry, kitchen pantry, etc are also provided.

Eligibility

It is advised to apply early to start your admission process. There are better chances to get admission if you apply early.
NEET qualification is required for Indian students.
Age should be from 17 to 26 till 31st December of the admission year.
Class 10+2 should be in Physics, Chemistry, Biology, and English marks with a min of 55% score. (45% for reserved category)
IELTS/TOEFL Score
Ministry of Education of Egypt stipulates good mental and health conditions as well.

Necessary documents
10th mark sheet
12th mark sheet
NEET scorecard
Birth certificate
Migration certificate
Valid passport
Statement of purpose (with 500 words)
Physical Medical Fitness Certificate, HIV medical test reports
Gap Certificate (in case there is any gap)
6 months bank statement
Police character certificate.
3 month of Bank statement(minimum balance of 3 lakh)
Passport size photo( 70% face, white background, matte finish)

Fees structure
(this is a basic fee structure. It might vary according to your country and preferences)
| | |
| --- | --- |
| | Per year fees (INR) |
| Tuition | 2,80,000 |
| Hostel | 49,000 |
| | | | | | | | | | | | | | |
| --- | --- | --- | --- | --- | --- | --- | --- | --- | --- | --- | --- | --- | --- |
| First Year Tuition Fees | | HOSTEL (PER YEAR) | | Medical Insurance (PER YEAR) | | Medical Insurance (PER YEAR) | | FIRST YEAR | | TOTAL FEES( 2nd TO 6th )PER YEAR | | Grand Total (all 6 year) | |
| US$ | INR | US$ | INR | US$ | INR | US$ | INR | US$ | INR | US$ | INR | US$ | INR |
| 4500 | 337500 | 500 | 37500 | 500 | 37500 | 1,000 | 75000 | 6500 | 487500 | 3500 | 262500 | 24,000 | 1800000 |
From 2nd Year Medical Insurance Charges Will be: 200US$/ Anum
Note:-First Year Charge Included: Invitation Letter+ Registration Fee+ Administrative Charge+ Hostel Security + Mess Security + Health Check-up
Documentation Charge+ Insurance+ Visa Conversion + Immigration clearance+ Residence Permit+ Lab Charge+ Library Charge+ Transportation & Stay +Other Supports
Tuition fee, hostel, medical insurance, pick & drop facility are included in first year fee in universities.
Food 1200 USD per year
Duration: 5 Years Fee and Expenses Detail ( 1 USD= Rs. 75INR / INR in lacs )