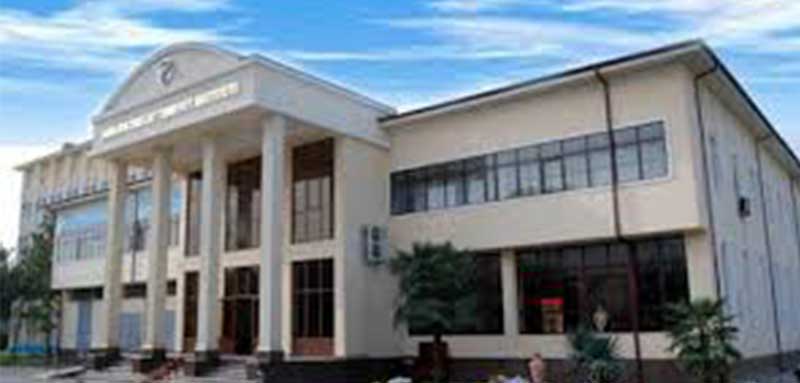 Andijan State Medical Institute was established in 1955. It is situated in one of the popular towns of 'Andijan' city in Fergana valley. The Andijan State Medical Institute holds the chief place amongst higher education facilities in the Republic.
---
About the College: Andijan State Medical Institute has all the required qualifications for analysis work and education process on a great level. The most satisfying part about Andijan State Medical Institute is that it is acknowledged to allow students training in 56 various sections. For learners visiting MBBS in Uzbekistan, this institute is the best choice.
---
Facilities: Study programs at Andijan State Medical Institute incorporate functional training along with technical expertise which enables pupils to learn the theories. The organization has several foreign and local tie-ups with other colleges that allow open assistance in student exchange applications, experimental analysis, etc. which encourages the students to develop their boundaries. At this university, the scholars have the liberty to pick from a broad variety of specializations. There are 5 reading halls and huge libraries. It has (700 bedded )hospitals that is implemented with state-of-the-art diagnostic and healing instrumentations such as MRT, Scanners, endoscopes, MSCT, Scanning USI, Laparoscopic Center, and others. The cabins of the hostels of Andijan State Medical Institute are completely equipped, cosy with great safety amenities. Every room has its study and computer pads, pantry, and restrooms. At the hostels, amenities are presented including the centralized heat method, warm and cool water. For the convenience of the scholars, advanced LCD televisions, washing tools and fittings are ready.
---
Admissions: Students must have cleared the NEET exam and have a science stream in their boards with 70% marks. From the official website, one should download and fill up the application form. After three to four days, they will get an offer letter after verification of documents. Once students get the offer letter, they are supposed to pay the fees. After paying the fees, students can apply for a visa. After getting the visa, they can move for MBBS in Uzbekistan.
---
Fee structure: The fee structure for every year roughly can be between 3000 to 4000 USD. They also take up a one-time University admission fee along with insurance charges that are included in the approximated value mentioned here. As the hostels are compulsory, the fees here can vary according to accommodations availed by the students.
---
Benefits to join Andijan State Medical Institute in Uzbekistan:
This college has many local and international tie-ups with other universities.
Study programmes here include theoretical knowledge and practical training that makes it easy for students to understand the concepts.
These programs are available in English medium and there are so many benefits that students can enjoy here.
Students can also participate in scientific research and student exchange programs to expand their horizons.
You can get an opportunity to select from vast range of specializations.
Other facilities a huge library, five reading halls, latest articles on medicine, 700 bedded hospital