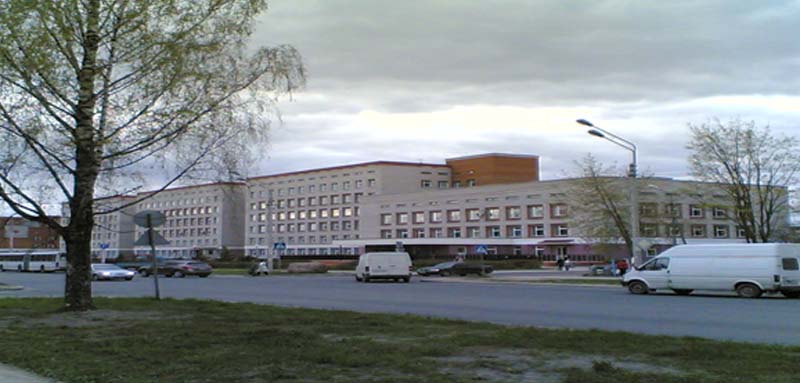 About University
The Black Sea National University is a branch of the National University "Kyiv Mohyla Academy" (NaUKMA). The "Kyiv Mohyla Academy" was founded in Ukraine in 1992 as the first example of a western type liberal arts college providing education of the highest caliber which conforms to international standards. Within a few years the institution gained the title of National University (the highest range of universities in public higher educational system of Ukraine) and entered the Ivy League of Ukrainian universities.
After the country became independent, the Black Sea region lost a major economic specialization in shipbuilding. Therefore, the idea of creation of Mykolaiv branch of "Kyiv Mohyla Academy" to train a wide range of professionals for the regional needs began in summer 1995 with teachers from the Ukrainian State Sea Technical University and was supported by the local government and the administration of NaUKMA.
The Black See National University (BSNU) was founded in 1996 to respond to the need in specialists with higher education, especially in humanitarian direction, including social and natural sciences. At that time it enrolled a modest number of students. Comprehensive operations began in 2000 after the infrastructure was in place.
" General Medicine" "Doctor of Medicine", professional qualification "M.D".
6 years program in english language. The specialty "Medicine" is aimed at obtaining the profession of a doctor. A doctor is a specialist who has received education in the specialty "Medicine" (full higher medical education) and is permanently engaged in the maintenance or restoration of human health through the prevention, diagnosis and treatment of diseases and injuries in the manner prescribed by law. PBNU is one of the most advanced and research based medical institute , has huge infrastructure , highly qualified world renowned professors and teaching staff . PBNU has most advanced equipment for training of medical students , modern and highly advanced hospitals and laboratories to train future doctors . our teaching staff is giving special attention to international students in learning medical science and skills . International students have special access to hospitals, libraries, laboratories , to produce the best doctor around the world .
PBNU IS RECOGNISED by WORLD HEALTH ORGANIZATION, USA ,EU,PAKISTAN MEDICAL & DENTAL COUNCIL ,MCI INDIA, MEDICAL COUNCIL OF NIGERIA , GHANA, EGYPT AND OTHER COUNTRIES.
BLACK SEA national university is providing post-graduation in following specialties:
general practice - family medicine
therapy
surgery
obstetrics and gynecology
medical gymnastics and sports medicine
fast and emergency medical care
anesthesiology
dermatovenereology
Infectious diseases
neuropathology
neurosurgery
oncology
Orthopedics and Traumatology
otolaryngology
ophthalmology
occupational pathology
psychiatry
radiology
forensic medical examination
urology
physiotherapy.
WHY PBNU:
6 YEARS MASTERS DEGREE COURSE MBBS ,MD MBchB IN ENGLISH LANGUAGE .(3700$/year)
PBNU is the modern, advanced research University having highly qualified teaching staff in Ukraine.
PBNU is recognized by the Ministry of Healthcare & Ministry of Education and Science of the Ukraine
PBNU is government funded University.
PBNU is recognized by the WHO, listed in the World Directory of Medical Schools (AVICENNA Directory for Medicine).
PBNU is recognized by ECFMG (USA), MCI (INDIA).
PBNU is recognized by leading medical councils.
PBNU is providing comfortable living environment in clean and secure hostels .
PBNU is providing sport complex swimming pools gym, for healthy life .
LOW COST LANGUAGE PROGRAMS DURATION 1 YEAR .
LIBRARIES
Black sea national university has 3 libraries ,multiple reading halls equipped with multimedia & books in 44 languages ,[providing quiet &calm environment for reading .
Sports complex
Black sea national university has modern indoor sports complex , gym, swimming pool ,provides international standard facilities .
Teaching hospitals
PETRO MOHYLA BLACK SEA NATIONAL UNIVERSITY have modern well equipped hospitals providing international standard health care services . Highly qualified professors & doctors are providing opportunities to foreign medical students in learning medical sciences.
We are developing new generations of young specialists in the Petro Mohyla PBNU. University includes 12 buildings. These conditions are set forth in the effort to create a comfortable learning environment. Everything we do is for you, for your benefit and convenience.
University What has the library with up to 169,442 copies in 44 languages , 3 halls reading .
Information-computer center having 14 computer labs, a wireless computer network ( Wi-Fi ) available for use. There are over four thousand registered users in the local net . Each employee and student of the preparatory department or FEB faculty has free access to computers and to the Internet. There are two points for printing and copying, equipped with photocopiers, computers, printers and scanners, including large-format color printer for large posters to meet the students' needs.