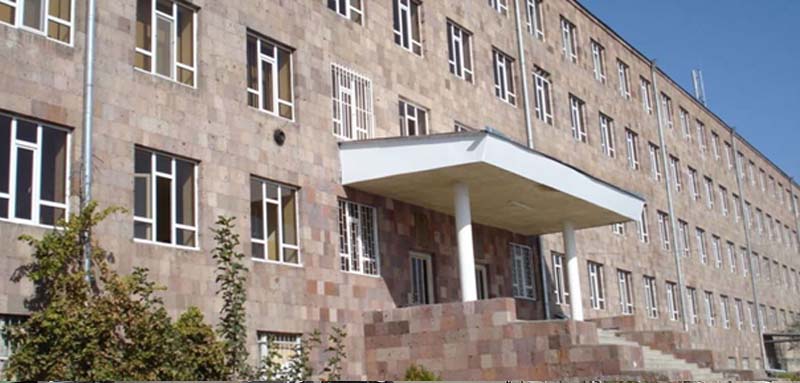 INTRODUCTION
Mkhitar Gosh" Armenian-Russian International University is an old university located in Yerevan, the capital city of Armenia. The university is accredited by ANQA, Armenia's National Center For Professional Education Quality Assurance. The university also holds approvals from the MES (Ministry of Education and Science) of Armenia for providing the medical education program.

Mkhitar Gosh International University has also complied with the standards set by the Medical Council of India. It is listed and approved by the MCI. Students from India who pass-out from the university will be eligible to take the MCI's screening test (National Exit Test) and start practicing in India as a doctor. So, Mkhitar Gosh University is a very good university to Study MBBS in Armenia.

The University is a member of the UNESCO for the International Recognition of Equivalence of State Diplomas and Degrees. The faculty of medicine at Mkhitar Gosh Armenian university offers medical programs in 3 fields - Medical case, Dentistry & Medical Art.

The university is named after Mkhitar Gosh who was an Armenian writer, public figure, thinker, and priest.
The partners of the University are:
The Moscow State Pedagogical University. The branch of the Moscow State Pedagogical University was opened in 1998 on the basis of Mkhitar Gosh University in accordance with contracts between Ministries of Education and Science of RF and RA.
The branch of the Medical Institute will be founded in India.
There is a cooperation with the Austrian University of Kremskgy in the specialty of Tourism Management.
Studies of business-management programs headed by the Greece University of Pereysky.
The implementation of human recourses management educational programs and the mutual recognition of diplomas with the Hungarian University of Pezensky.
The St.Petersburg's - management in civil aviation.
The Moscow State University of Art and Culture
Why MGARIU
English medium program
Complete degree in 5 years
Old and established university with state approvals
Approved by MCI and WHO
Located in Yerevan, capital city of Armenia
Good quality Indian food and hostel available
Mkhitar Gosh Armenian Russian International University Fee Structure-
| | | | | | | | | | |
| --- | --- | --- | --- | --- | --- | --- | --- | --- | --- |
| Fees Per Year | | One Time Univ. Charges | | Total 1st Year | | Total 2nd ,3rd 4th, 5th & 6th Per year | | Total 6 years | |
| USD | IN Rs. | USD | IN Rs. | USD | IN Rs. | USD | IN Rs. | USD | IN Rs. |
| 3500 | 262500 | 800 | 60000 | 4300 | 322500 | 2900 | 217500 | 18800 | 1410000 |
# Food & Accomodation starts from 150 usd per Mnth ,as per student prefrence.
# 1 USD = Indian 75 Rs. (Approx.for calculation purpose)
# Rate is used for calculations purpose. USD rate change from time to time. Please calculate accordingly.
# The student has to pay as per the rate from time to time & as mentioned in admission letter.
#One time Charges & Misc. Charges include Books, Lab, Library & Examination Fees
#The Fees Structure may change as per direction of the university from time to time.