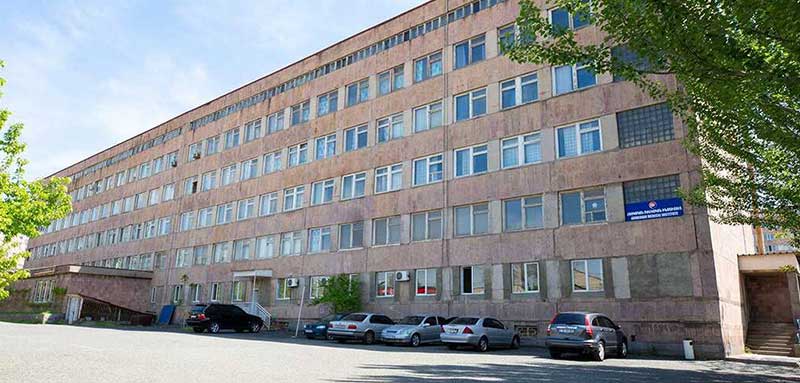 Each year multitude of scholars graduating from Armenian Medical Institute is granted a medicinal degree so that they can pursue their profession and practice in various nations.

About College:
The Armenian Medical Institute is the leading private-owned Institute of medicine established in the city of Yerevan, Armenia, and set in the year 1990. Armenian Medical Institute is one of the most exceptional medical institutes of Armenia and surely the most suitable choice for several pupils coming to attempt MBBS training each year from various parts of the world.
At Armenian Medical Institute, the primary general medicine training is being coordinated by a 6-year consecutive non-sectarian curriculum. Armenia Medical Institute is completely identified by various medical organizations like the (WHO) World health organization and (UNESCO), the United Nation of the educational, scientific, and cultural institution.
The University provides a lot of facilities. The University has distinguished teachers and scholars coming from the world to present a great quality of education. The university has an extremely excellent state-of-the-art foundation. Accommodation amenities at a moderate price are accessible on a college campus. There is Smart educational material is accessible at Armenian Medical Institute.
Armenian Medical Institute presents individual services for boys and girls. The hostel accommodates all day and night of canteen service including breakfast, lunch, and dinner, healthy and fresh food possible at a sensible price. The canteen serves Indian food both vegetarian and non-vegetarian. Modern facilities are given in the hostel system including blankets, electrical devices, furniture, linens, dresser, fan, etc.
The student must at least be of 17 years of age to join for MBBS program education. They should fill the application form with accurate terms. After the application is evaluated, the applicants receive a welcome letter. Once the welcome letter is accepted, the applicant is deemed to pay the first-year tuition expenses of the university. After handling fees, applicants must fill the visa request form with vital certificates. After the visa fee is made, the processing will require almost a month.
The MBBS tuition fee is affordable for global students looking to consider MBBS in Armenian Medical Institute will be approximately 2500 to 4000 USD per year.
Being the first individual medical institution, In the Republic of Armenia, it is of sheer accomplishment for a student to get an entry in this college. For more details browse their official website.
Benefits of joining Armenian Medical Institute:
Students can get high quality education here
Renowned professors
You need not to appear any entrance exam to get admission here
Most advanced modern infrastructure
No donation, just tuition fees
Good accommodation facilities available at affordable price
English medium
Globally MBBS degree acceptable
Medical graduates can practice in any country
Approved by the WHO and MCI
Modern education equipments

This is the best collage that has everything to offer high quality medical education to the students who want to become a doctor.

Armenian Medical Institute Fee Structure-
| | | | | | | | | | |
| --- | --- | --- | --- | --- | --- | --- | --- | --- | --- |
| Fees Per Year | | One Time Univ. Charges | | Total 1st Year | | Total 2nd ,3rd 4th, 5th & 6th Per year | | Total 6 years | |
| USD | In Rs. | USD | In Rs. | USD | In Rs. | USD | In Rs. | Usd | In Rs. |
| 3800 | 285000 | 1200 | 90000 | 5000 | 375000 | 3800 | 285000 | 24000 | 1800000 |
# Food & Accomodation starts from 150 usd per Mnth ,as per student prefrence.
# 1 USD = Indian 75 Rs. (Approx.for calculation purpose)
# Rate is used for calculations purpose. USD rate change from time to time. Please calculate accordingly.
# The student has to pay as per the rate from time to time & as mentioned in admission letter.
#One time Charges & Misc. Charges include Books, Lab, Library & Examination Fees
#The Fees Structure may change as per direction of the university from time to time.