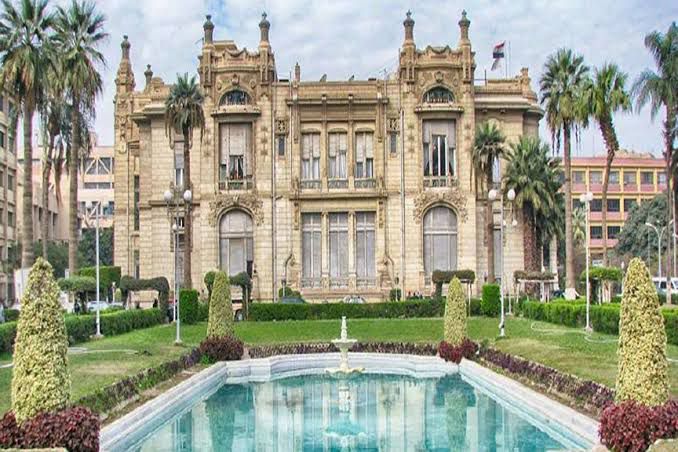 AIN SHAMS UNIVERSITY
Ain Shams University is a public university in Cairo, Egypt, that was founded in 1950. It was the third higher education institution to be established in Egypt
Ain Shams University Electronic Hospital has been accredited by the American URAC, the most prominent body for accrediting telemedicine in the world. It is the first non-American telemedicine hospital to be accredited by the organization outside the US.

Affiliation and Recognition of Ain Shams University
Officially recognized by the Ministry of upper Education of Egypt
MCI
WHO
UNESCO
Why Study MBBS At Ain Shams University
Ain Shams University was founded in the year 1950, is the oldest public university in Egypt
3rd ranked university in Egypt
Ain Shams University is the third oldest higher education institution in Egypt
Egyptian Prime Ministers Abd El Aziz Muhammad Hegazi and Serif Ismail are famous alumni of Ain Shams University.
Globally recognized degree approved by National Medical Council of India (NMC) and World Health Organization (WHO)
Quick Hilights About Ain Shams University
| | |
| --- | --- |
| Founded in | July 1950 |
| University type | Public |
| Location | Cairo Egypt |
| Administration | 11590 |
| MBBS course duration | 5 Year |
| Medium of study | English |
| Official website | http://www.asu.edu.eg |
Advantages of studying MBBS in Ain Shams University:
here are numerous benefits which will be served to a student who is looking forward to MBBS in Egypt here. Few of them are:-
Faculty: The faculties accessible here are quite advanced, and a student will not feel as if they are lacking at any stage.
Expenses: MBBS costs in Egypt are likewise not too expensive. A student can easily afford it, and scholarship programs for qualified students are also available.
Degree recognition: The degree awarded to MBBS students in Egypt will be recognized across the world. There is no reason for them to believe that their degree will not be accepted by a certain university in your nation.
Educational infrastructure: Educational infrastructure is also quite advanced. Students can always rely on e-learning applications and libraries for assistance.
Duration of MBBS In Ain Shams University
The duration of the MBBS program at Ain Shams University is five years. A student will participate in academic programs as well as internships over the course of five years. The internship will be organised by the university for the first five years and then for the next two years.
They will be able to determine whether or not they have learned the abilities in question. Professionals will participate in the internship in order to help students develop their abilities.
Faculties of Ain Shams University
Faculty of Medicine
Faculty of Nursing
Faculty of Dentistry
Faculty of Pharmacy
Faculty of Science

Accommodation And Food Facilities
Hostel and mess amenities for Indian students: Hostel and mess facilities are excellent for all Indian students studying medicine in Egypt. The hostel is well-equipped, and the room is well-ventilated, as well. The best thing about this university is the size of the campus, which is also Wi-Fi connected.